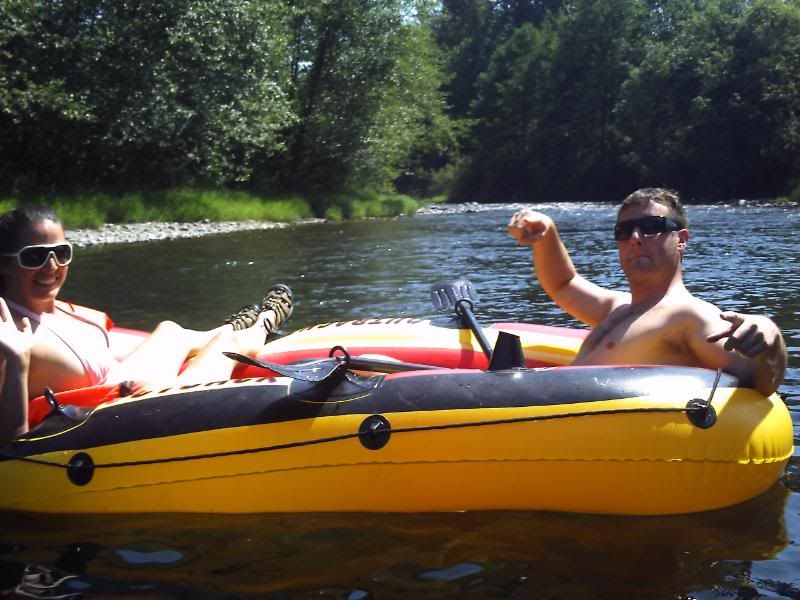 Amanda and I in the S.S. Mottola
Yesterday, Scott played tour guide and took a group of us out to float the Green River at Flaming Geyser State Park in Auburn.
Courtney and Scott in the S.S. Baby Blue Beluga
The place was packed. In fact, the park entrance was blocked off to keep anymore cars from entering. We parked out on the road and caught a ride with some dude named Earl.
A brief note about Earl: Earl was a smart guy. He had a truck and was basically shuttling people to and from the park entrance. He also had arranged for all the girls to ride in the truck with him while the guys all sat in the truck bed. Convenient, huh? We thought Earl was spreading goodwill, but his agenda was quite clear based upon the gender divide. I asked Courtney about her no-hesitation jump into the truck to join Earl. Her reply: "The boy has a truck. Momma didn't raise no fool."
We finally made it to the entry point and jumped in with our inflatables. Most people on the river had tire tubes. Scott had ransacked a G.I. Joe's closeout sale and we came with a battalion of small rafts and a party island. We were the group to be seen.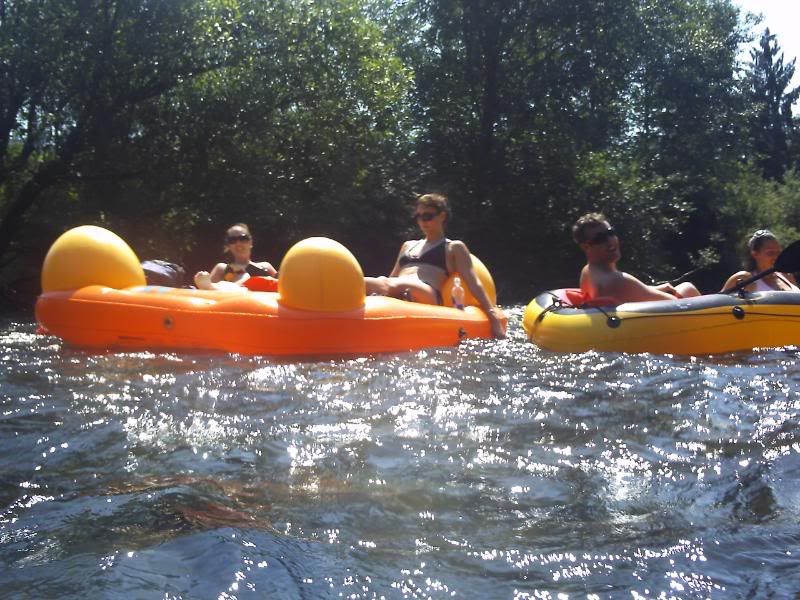 Aubrey and Valerie on the party island (left); me so happy (right)
I've floated Green River before, and it's too bad that the river has such a bad reputation for that whole Green River Killer fiasco decades ago. It should have have a bad reputation for the trashy people that party on the river (ourselves not included). The number of pregnant women smoking was staggering.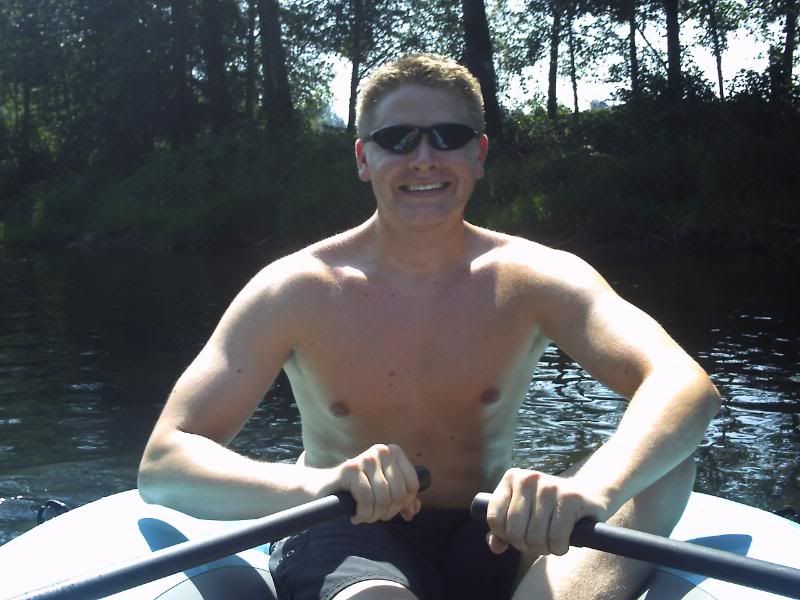 Captain Chaffee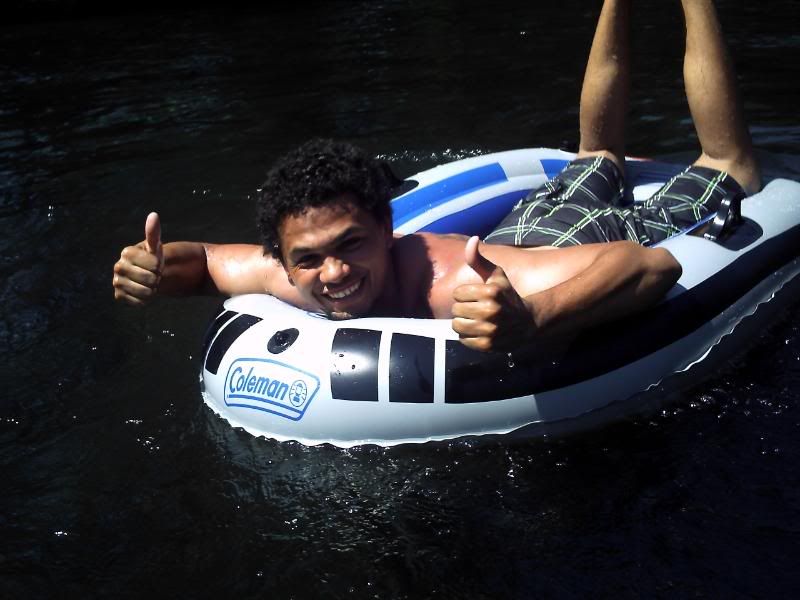 Tyler manning the dingy
Goofy poses
Still, the experience was a blast. River floating has to be the #1 best way to enjoy hot weather. Green River offers a variety of ways to enjoy the water: swimming holes, chutes, small rapids and rope swings. The water temperature was cool, but not frigid and combined with good friends it was a perfect way to enjoy the day. (See Amanda's post on AM|PM about our quite-the-opposite, busy Saturday in Seattle.)